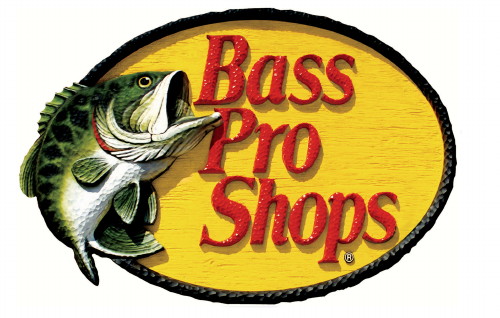 Bass Pro Shops, America's most popular outdoor store, has reached a binding agreement to be a part of the new Pinnacle mixed use development located at the northeast quadrant of the Exit 74 intersection of Interstate 81 and Highway 11 W in Bristol, Tennessee. This new Bass Pro Shops® mega outdoors store will serve the Tri-Cities area and greater region of Bristol VA/TN, Kingsport and Johnson City, TN with over 3 million people in a 100-mile radius.

Groundbreaking is planned for the spring of 2013 and the store is scheduled to open late 2013 or spring of 2014.


"This is an extraordinary project for the Tri-Cities region that will have significant impact on our local economy. We are pleased to partner with Johnny Morris and Bass Pro Shops to bring their superior customer experience to our market," said developer Steve Johnson of Johnson Commercial Development. He added, "We want to express our many thanks to Tennessee Lieutenant Governor Ron Ramsey, and Bristol Tennessee city manager Jeff Broughton for their hard work and full support of this project. I look forward to introducing everyone to my entire development team in the near future."

Johnson added, "It was just a natural for Bass Pro Shops to locate in Bristol, Tennessee. We are home to the world's fastest half mile and the birthplace of country music, so this is a great fit to the culture and heritage of our region. NASCAR, country music and Bass Pro Shops is a combination that can't be beat."

Johnson Commercial Development is responsible for numerous commercial developments in locations throughout the southeastern U.S. totaling millions of square feet, including several developments in nearby Bristol, Virginia. Johnson Commercial Development is also responsible for developing the corporate headquarters for Alpha Natural Resources and other industry leaders.

"We are very excited to bring Bass Pro Shops to the Tri-Cities area and be a part of this unique, quality development," stated Johnny Morris, Founder of Bass Pro Shops. "The area's long history of great fishing and hunting traditions, along with the highly visible and easily accessible location, make it the perfect place to allow us to better serve our many customers and outdoor enthusiasts that visit and live in this beautiful part of the country. "We also look forward to partnering with the Smith family, Jerry Caldwell and all our friends at the nearby Bristol Motor Speedway to promote events for the hundreds of thousands of race fans who also love the outdoors", Morris continued.

Nationally, Bass Pro Shops will host over 113 million people visiting their 58 stores across America and Canada this year; the average customer stays 2 ½ hours and drives an average distance of 50+ miles. Bass Pro Shops was recently named by Advertising Age magazine as one of the Top 10 Hottest Brands in America along with name brands such as Old Spice, M&M's, iPad and Droid. Also, Bass Pro Shops has been recognized numerous times for their conservation and outdoor education efforts, as well as being recognized by J.D. Powers & Associates for their customer service excellence.

Bass Pro Shops' unique, award-winning, mega-sized outdoor stores are known for combining retail with entertainment, conservation and outdoor education.
More than just a fishing and hunting store, the new over 100,000 square foot Bass Pro Shops will also offer equipment and clothing for hiking, backpacking, wildlife viewing, camping, outdoor cooking and more. A gift and nature center will also serve up a wide variety of outdoor-related items from lamps and dishes to bird feeders and furniture.

The expansive boat showroom will feature Tracker, Nitro, SunTracker, Tahoe, Grizzly and Mako boats built by Tracker Marine Group, the world's largest manufacturer of fishing boats.

Bass Pro Shops' unique exterior and interior motifs have branded them as visually appealing, high quality outdoor stores. The outdoors feel is brought indoors through massive log and rock work, large indoor aquariums and water features stocked with native fish species as well as an extensive collection of museum quality fish and wildlife mounts. Historic photos and exhibits will pay tribute to the regions great outdoor heritage.

Bristol Motor Speedway President Jerry Caldwell added his voice to the high level of community enthusiasm for the project. "Bristol is a great place to do business and our hundreds of thousands of visitors each year will be thrilled when they discover that Bass Pro, a long-time supporter of NASCAR, is locating in Bristol, Tennessee." Caldwell continued, "I have known Johnny and Steve for a number of years and I am confident together they will create a destination experience to benefit the entire area."





About Bass Pro Shops®:

Bass Pro Shops® operates 58 retail stores in 26 states and Canada visited by over 112 million people annually. Bass Pro Shops® also conducts an international catalog and internet retailing operation—the American Rod & Gun® wholesale division--which sells to more than 7,000 independently owned retail stores worldwide. Outdoor World® Incentives also sells Bass Pro Shops® gift cards through over 132,000 retail outlets across America. The Bass Pro Shops® restaurant division has 28 locations. The company's Tracker Marine Group® (

www.trackerboats.com

) manufactures and sells Tracker®, Nitro®, SunTracker®, Tahoe®, Grizzly® and Mako® boats through Bass Pro Shops® retail stores and over 400 dealers worldwide. The Resort Group (

www.bigcedar.com

) includes Big Cedar Lodge® and other resort properties including restaurants and golf courses. For more information regarding Bass Pro Shops® store locations, products or special events, please visit

www.basspro.com

. To request a free catalog, call 1-800-BASS PRO. Follow us on Facebook at

http://www.facebook.com/bassproshops

.